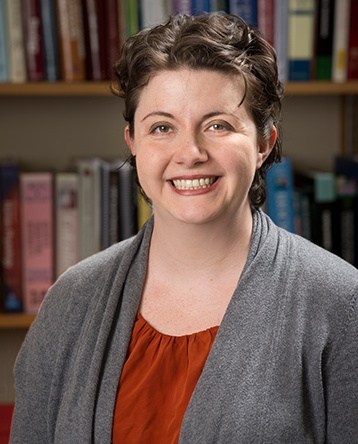 Kris N. Dahl is an associate professor in the Departments of Chemical Engineering and Biomedical Engineering at Carnege Mellon University, with a courtesy appointment in the Department of Mechanical Engineering. Dahl joined Carnegie Mellon University in 2006. She received her B.S. in Chemical Engineering from Carnegie Mellon in 1998 and her Ph.D. in Chemical Engineering from the University of Pennsylvania in 2004. Her thesis research was on the mechanics and architecture of composite membrane systems under the supervision of Dennis Discher. Dahl then completed a postdoctoral appointment at the Johns Hopkins University School of Medicine in the Department of Cell Biology where she focused on the biochemical and functional analysis of spectrin-repeat complexes at the nuclear envelope under Katherine L. Wilson.
Dahl's research uses rheological, biophysical, and optical techniques to understand the structure and organization of the cell nucleus. These studies are relevant to dissecting the molecular pathology of diseases caused by defects in nuclear structure.
Discovering Spectrin: A New Mechanical Element
Education
2005 Postdoctoral fellowship, Cell Biology, Johns Hopkins School of Medicine
2004 Ph.D., Chemical Engineering, University of Pennylvania
1998 BS, Chemical Engineering, Carnegie Mellon University
Media mentions
CMU Engineering
Department news
The initiatives underway in the College's departments embody the value we place on progress. Here are some of our current projects and prides.