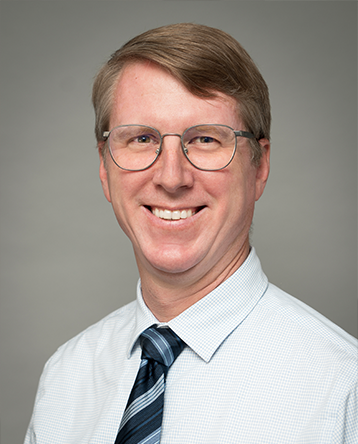 Peter Adams is a professor in the Civil and Environmental Engineering Department and the Engineering and Public Policy Department at Carnegie Mellon University. Adams' research largely focuses on development of chemical transport models, especially the simulation of aerosol microphysical processes, ultrafine particles, and the formation of cloud condensation nuclei in global climate models. Areas of research have also included the effects of climate change on air quality, short-lived climate forcers, atmospheric ammonia and particulate matter formation from livestock operations, and the simulation organic particulate matter.
Adams was selected for a Fulbright grant to collaborate with researchers at the Institute of Atmospheric Sciences and Climate in Bologna, has been a Visiting Senior Research Scientist at the National Aeronautics and Space Administration's Goddard Space Flight Center, and received the Sheldon K. Friedlander Award for outstanding doctoral thesis from the American Association for Aerosol Research. He has previously served on the Commonwealth of Pennsylvania's Air Quality Technical Advisory Committee and the Allegheny County Health Department's Air Toxics New Guidelines Proposal Committee, as well as service to the American Association for Aerosol Research. His research is supported primarily by the Environmental Protection Agency, the National Science Foundation, the National Aeronautics and Space Administration, the Department of Energy, and the Department of Defense.
Adams received his B.S. degree in Chemical Engineering, summa cum laude, from Cornell University. He was awarded a Hertz Foundation Applied Science Fellowship for graduate study and received M.S. and Ph.D. degrees in Chemical Engineering from the California Institute of Technology. He also holds an associated faculty position in the Chemical Engineering department at Carnegie Mellon.
Airborne Particulate Matter: Public Health Impacts & Climate Change
Education
2001 Ph.D., Chemical Engineering, California Institute of Technology
1998 MS, Chemical Engineering, California Institute of Technology
1996 BS, Chemical Engineering, Cornell University
Affiliations
Media mentions
EPA Science Advisory Board
Adams to serve on EPA Science Advisory Board
EPP Head Peter Adams will work with the EPA on the Science Advisory Board's BenMAP and Benefits Methods Panel. The panel will provide independent advice and analysis of the evidence used to quantify and monetize air pollution-related effects and how the BenMAP tool comes to these conclusions.
CMU-Africa
Afretec planning grants announced
The African Engineering and Technology Network, led by CMU-Africa, awarded six planning grants to research collaborations that will lead to socio-economic impact and focus on driving inclusive digital growth on the continent.
Engineering faculty awarded professorships
Engineering faculty Peter Adams, Elizabeth Dickey, Carlee Joe-Wong, Pulkit Grover, Alan McGaughey, Rahul Panat, and Douglas Weber were awarded professorship titles in February and March 2021.
CMU Engineering
Peter Adams named head of EPP
Peter Adams, a Carnegie Mellon University professor and leading researcher in the field of air quality and environmental policy, has been named head of the Department of Engineering and Public Policy (EPP).
WESA FM
Adams quoted on ground-level ozone
CEE/EPP's Peter Adams was interviewed by WESA FM on the difference between ground-level ozone and stratospheric ozone. Ozone is unsafe for humans to breathe, but in the atmosphere, it protects the earth from the sun's ultraviolet radiation. "When ozone is up high in the ozone layer…you don't have to breathe it," Adams said. "If you did, it would still be equally bad for you."