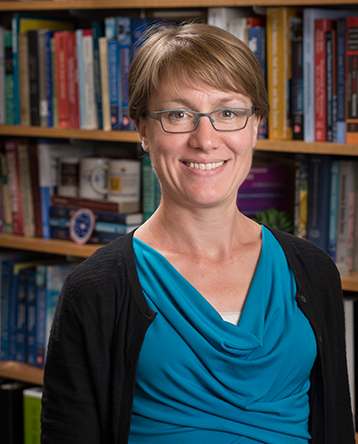 Shelley L. Anna is a professor in the Department of Chemical Engineering at Carnegie Mellon University. She also holds courtesy appointments in the Department of Physics and the Department of Mechanical Engineering. Prior to joining Carnegie Mellon in 2003, Anna received her B.S. in physics from Carnegie Mellon, and an M.S. and Ph.D. in engineering science from Harvard University in 2000. She worked as a senior research engineer at Solutia Inc., and then completed a postdoctoral fellowship at Harvard University.
At CMU, Anna's research interests are in multiphase microfluidics, interfacial rheology, and microscale transport phenomena.
Anna is the recipient of a 2005 NSF CAREER award, the 2006 George Tallman Ladd Research Award from the College of Engineering at Carnegie Mellon, and a 2012 Honorable Mention for a Carnegie Science Award in the category of Emerging Female Scientist. Anna received the Russel V. Trader Career Faculty Fellowship in Mechanical Engineering in 2011. She was elected Fellow of the American Physical Society in 2014.
Multi-Phase Materials: Interface Materials in Applications
Behind the Researcher: Microfluidics & Fortissimo
Education
2000 Ph.D., Engineering Sciences, Harvard University
1996 MS, Engineering Sciences, Harvard University
1995 BS, Physics, Carnegie Mellon University
Affiliations