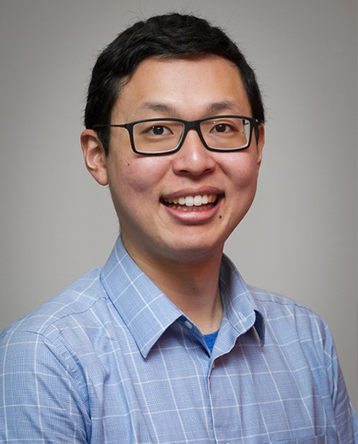 Jerry Wang joined CMU after a postdoctoral researcher position at the Massachusetts Institute of Technology's Department of Chemical Engineering. He has past research in the areas of nanophotonics and metamaterials (Argonne National Lab), high-energy physics (Yale/CERN), fluid mechanics at non-infinitesimal Reynolds numbers (Yale), and cell biology (University of Illinois). His research interests involve using mechanics, statistical physics, and high-performance computing to understand nanoscale structural and transport phenomena, with the goal of developing very small solutions for very big problems in the water-energy nexus.
Computational Modeling of Liquid Crystals
Understanding nanoscale structural and transport phenomena
Education
2019 Ph.D., Mechanical Engineering and Computation, Massachusetts Institute of Technology
2015 S.M., Mechanical Engineering, Massachusetts Institute of Technology
2013 B.S., Mechanical Engineering, Mathematics & Physics, Yale University
Media mentions
Krause and Wang named Wimmer Faculty Fellows
CEE's Jerry Wang and MSE's Mandie Krause have been named Wimmer Faculty Fellows at the Eberly Center for Teaching Excellence and Educational Innovation.
Carnegie Bosch Institute
Engineering faculty receives CBI funding
CEE's Burcu Akinci and Gerald Wang; CyLab's Eunsuk Kang; ECE's Gauri Joshi; EPP's Alex Davis; and MechE's Satbir Singh, and Conrad Tucker, and Ding Zhao were awarded funding from the Carnegie Bosch Institute.
CMU Engineering
Going with the flow
In solving an age-old physics problem, a team led by Civil and Environmental Engineering's Jerry Wang has helped enable a future permeated with nanoporous materials.