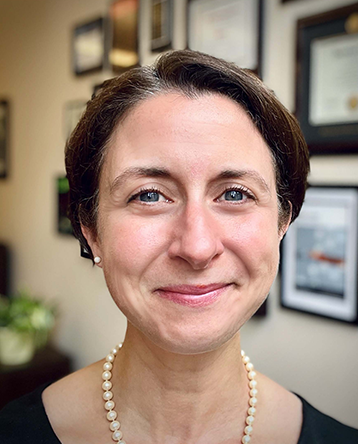 Kathryn Whitehead is an associate professor in the Department of Chemical Engineering at Carnegie Mellon University. Whitehead joined the Department of Chemical Engineering as an assistant professor in 2012. She obtained a bachelor's degree in chemical engineering from the University of Delaware in 2002 and her Ph.D. in chemical engineering from the University of California, Santa Barbara in 2007. As a graduate student in the laboratory of Samir Mitragotri, Whitehead developed systems for the oral delivery of macromolecules. From 2008 - 2012, she undertook postdoctoral training with Bob Langer at the Koch Institute for Integrative Cancer Research at MIT. There, she developed biomaterials and methodologies for the advancement of RNA interference therapeutics. Whitehead is a native Pennsylvanian, having grown up in Allentown.
The research interests of the Whitehead Lab lie at the interface of chemical engineering, molecular biology, and medicine. The group's ultimate goal is to engineer safe and effective drug delivery systems capable of achieving therapeutic outcomes in biological models and, ultimately, in humans. As a first step, the Whitehead Lab is interested in developing a fundamental understanding of the relationship between delivery barrier biology and drug transport. To accomplish this, the group is employing RNA interference, a biological phenomenon that induces gene silencing in the presence of siRNA. Through the identification of cellular components essential to the drug transport process, the group is able to design delivery systems using modern chemical techniques to overcome or cooperate with those components. Specifically, Whitehead's Lab is interested in the development of delivery systems for the nucleus, the intestinal epithelium, and various leukocytes, including B lymphoma cells.
Katie Whitehead: Using Breast Milk to Improve Infant Drug Delivery
Nanotherapeutics: Improving Cancer Cell Treatment
Advanced Nanoparticle Research for Drug Delivery
Education
2007 Ph.D., Chemical Engineering, University of California, Santa Barbara
2002 BS, Chemical Engineering, University of Delaware
Affiliations
Media mentions
ASEE
Whitehead wins ASEE McGraw Research Award
ChemE's Kathryn Whitehead has won the American Society for Engineering Education's (ASEE) Curtis W. McGraw Research Award. This award recognizes outstanding early achievements by young engineering researchers, and is given to encourage the continuance of outstanding research.