Parsons and Rushkin named ACS Scholars
Author of article
Sep 27, 2021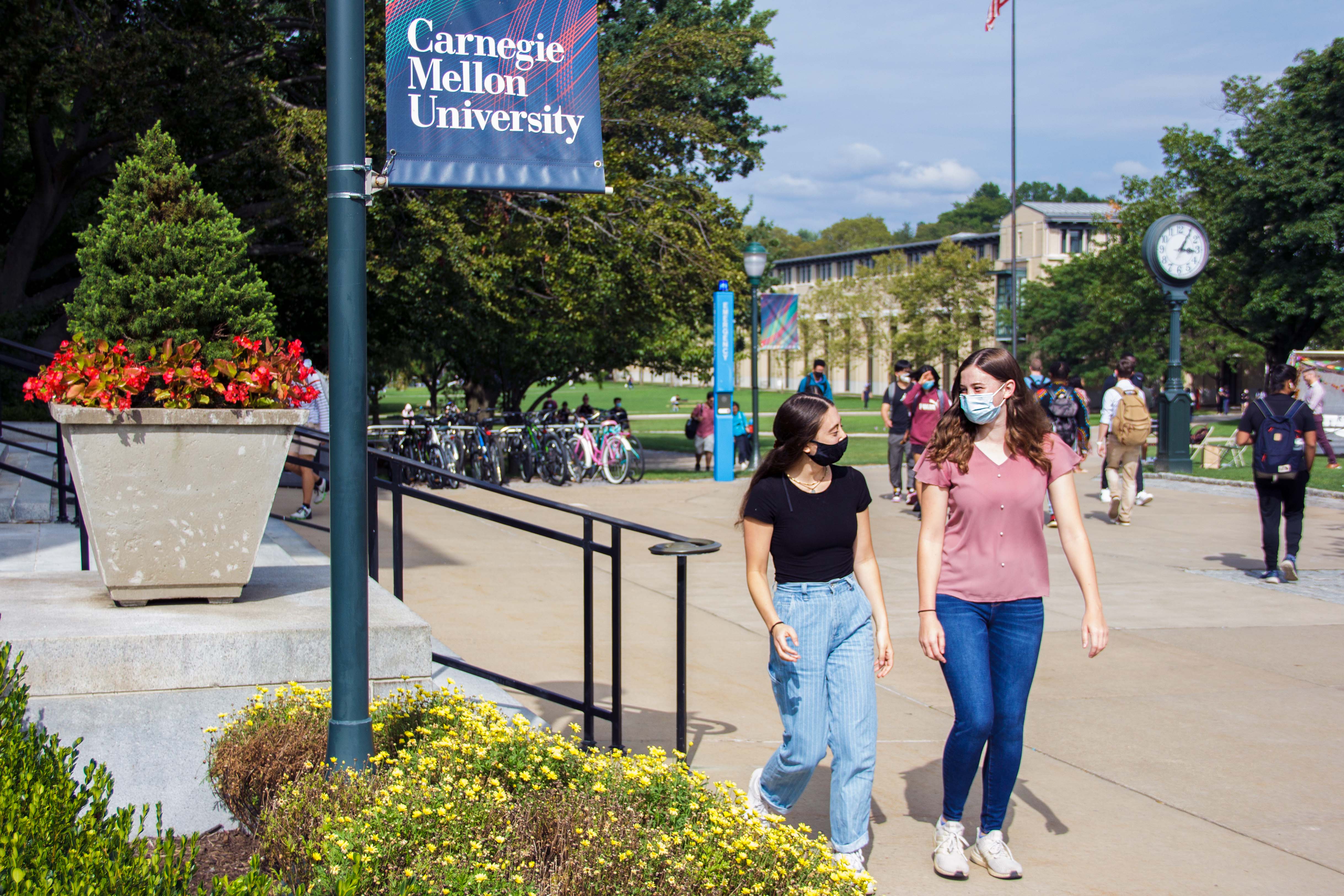 Chemical and Biomedical Engineering students Katelyn Parsons and Lynn Rushkin have been named 2022 ACS Scholars.
The awards are given to undergraduate seniors who embody Carnegie Mellon's high standards of academic excellence, volunteerism, leadership and involvement in student organizations, athletics or the arts. Each year, they are selected by their deans and the department heads to represent their class in service and leadership.
The ACS Scholars Program was launched in 1975 and has recognized almost 1,300 students to date. Each scholar receives a monetary award – made possible by the generosity of ACS members – to support their academic and personal growth.
Additionally, the ACS Scholars participate in an annual giveback event, where the group is given the opportunity to allocate $5,000 back to student-let projects, campus organizations or the campus community.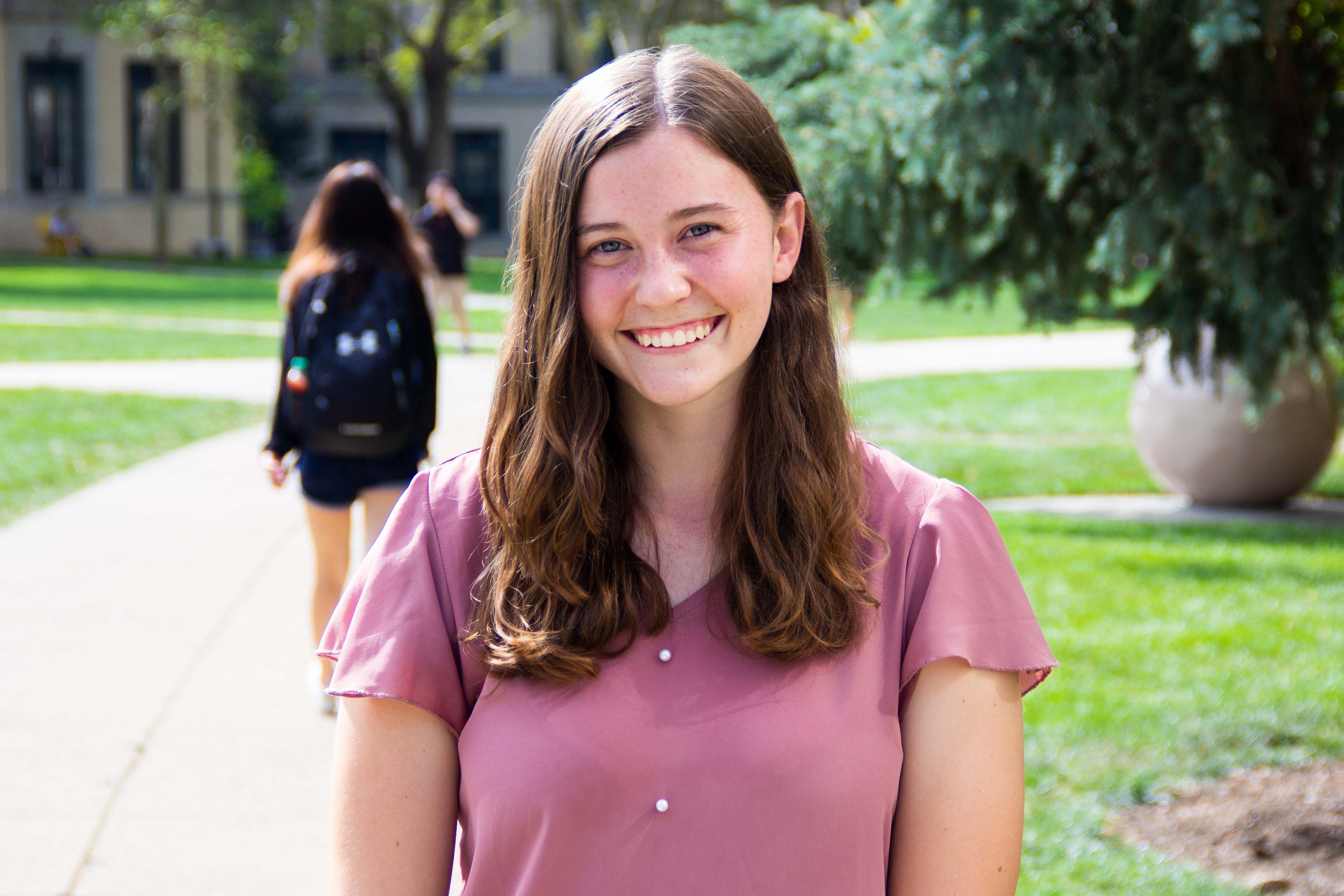 Katelyn Parsons is a senior at Carnegie Mellon University (CMU), pursuing majors in both Chemical and Biomedical Engineering with a Minor in Chemistry. She is a varsity diver who holds a 4.0 QPA and immerses herself in extracurricular and service activities. Parsons is also the Vice President of the American Institute of Chemical Engineers (AlChE). She is a certified Emergency Medical Technician with CMU Emergency Medical Services and a volunteer in elder care with the Allegheny Health Network, where she engages with patients to help prevent hospital-induced delirium. She also spent time with the CMU Global Medical Brigades, helping treat patients in Panama, and is a peer supporter for the CMU Lean on Me program, which helps students manage the stress of coping with pandemic conditions. Upon graduation, Parsons will look to continue her education by attending medical school. Her interests lie in research and addiction medicine, improving treatments and helping those facing substance use disorders.
"Coming into CMU, I was really self-conscious and didn't think I could be a good engineering student or reach all of my goals, but these last four years have really helped build my confidence and allowed me to start making the impact that I want to in many facets of my life," said Parsons.
Lynn Rushkin is a senior at CMU, also pursuing dual majors in Chemical and Biomedical Engineering. She holds a 4.0 QPA and has been very active in volunteer and service activities. Rushkin's bright and outgoing personality is an asset as an admission tour guide for CMU. She is the current Vice President of the Carnegie Mellon Triathlon Club and is the former Director of Community Service for the Alpha Phi Sorority. Rushkin has served on the Carnegie Mellon Emergency Services team. She also volunteers as an assistant for cancer patients at the University of Pittsburgh Medical Center (UPMC), where she engages directly with critically ill patients, helping them with mobility as well as giving them hand massages, manicures, and crocheting caps. During the pandemic, she also helped screen patients and visitors as they entered the hospital. Upon graduation, Rushkin will also look to continue her education by attending medical school. She is interested in becoming a physician-scientist where she can practice medicine and continue to conduct research.
"I'm really grateful that I was chosen for this award," said Rushkin. "I'm particularly excited about the philanthropic aspect of becoming an ACS scholar. As a senior, I'll be able to take part in the giveback event, allocating money to different student-run projects and organizations."
For a full list of past and present ACS Scholars, or to learn more about the program, visit CMU's
ACS Scholars Program page
.