DEP declares Code Orange; Gordon explains
Ryan Noone
Nov 8, 2021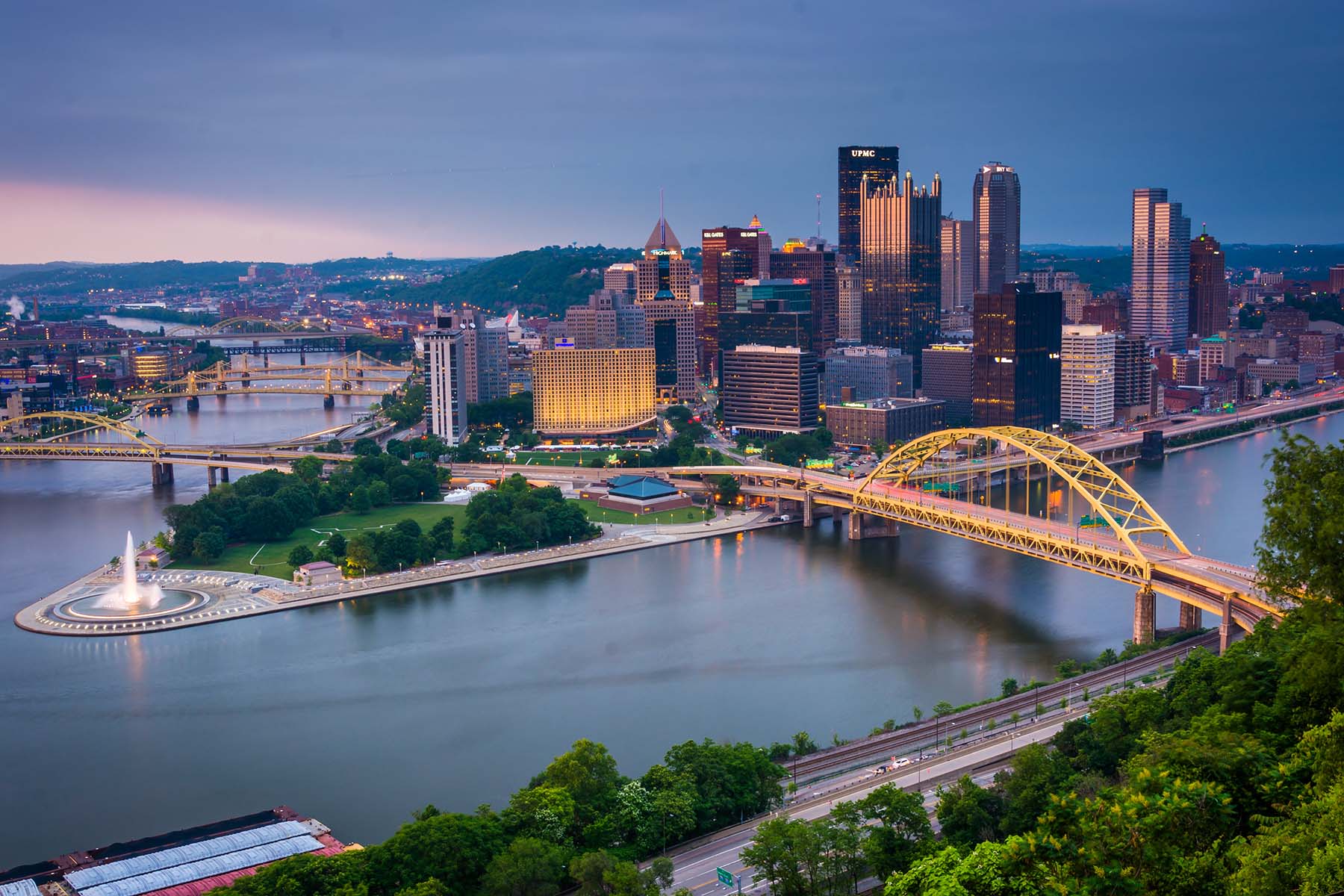 On Monday, the Pennsylvania Department of Environmental Protection (DEP) declared a Code Orange Air Quality Action Day for fine particulate matter in Pittsburgh and several surrounding counties.
Air Quality Action Day is declared when the Air Quality Index (AQI) is forecasted orange or higher, as it presents unhealthy pollution levels for sensitive groups of people. According to the DEP, young children, the elderly, and those with respiratory problems, such as asthma, emphysema and bronchitis, are especially vulnerable to the effects of air pollution and are encouraged to limit outdoor activities until the AQI improves.

According to Hamish Gordon, assistant research professor in Carnegie Mellon's Engineering Research Accelerator, the AQI measures the amount of PM2.5 in the air (particulate matter that is less than 2.5 micrometers in diameter).
"[These] particles can penetrate into your lungs more effectively than larger particles," said Gordon. "They are more toxic per microgram than, for example, big dust particles that are probably going to get stopped in your nose."
Monday's forecasted Air Quality Index of 125 is equivalent to 45 micrograms of PM2.5 per cubic meter.
A microgram doesn't sound like a lot, but to put it in perspective, the World Health Organization's annual average limit for PM2.5 is 5. For a few hours today, we were at 45.

Hamish Gordon, Assistant Research Professor, CMU's Engineering Research Accelerator
"Any concentration of particulate matter above 5 or 6 micrograms per cubic meter is bad for your health."
So why has the air quality suddenly become so poor?
Gordon says there are three contributing factors to the current conditions. The first is pollution from sources like industrial facilities, car emissions and restaurants, among others. But Gordon says pollution isn't enough to raise the AQI this high on its own.
"You can't have high air pollution if you don't have sources creating it, and we should do our best to reduce the intensity of those sources," said Gordon. "But air pollution usually disperses quite quickly through the atmosphere and gets blown out to sea or deposited on the ground, where we don't see it."
Gordon explains that the most significant factor is the weather, more specifically, a phenomenon called temperature inversion. Typically, air at the surface level is warmer than the air in the atmosphere, enabling pollution to rise and disperse. However, during an inversion, surface-level air becomes colder than the air in the atmosphere, and pollution becomes trapped with nowhere to go.
"Hot air rises, and that can't happen if it's colder below than it is above."
The third factor is the large-scale weather conditions. Gordon says that high winds coupled with a low-pressure system often prevent temperature inversions from occurring, while light winds and a high-pressure system encourage it.
"The AQI is unlikely to get much worse between mid-day and night; however, if the pollution hasn't dispersed between then, it could get worse tomorrow."
The Code Orange has been declared for the Susquehanna Valley Area, which includes the following counties: Cumberland, Dauphin, Lancaster, Lebanon, and York, and in the Liberty-Clairton Area of Allegheny County, which includes Clairton City, Glassport Borough, Liberty Borough, Lincoln Borough, and Port Vue Borough.
Residents and businesses within the Air Quality Action Day areas are strongly encouraged to voluntarily help reduce fine particulate matter air pollution by:
Reducing or eliminating fireplace and wood stove use
Avoiding the open burning of leaves, trash, and other materials
Avoiding the use of gas-powered lawn and garden equipment
For more information, visit the PA Department of Environmental Protection's website.
For media inquires, please contact Ryan Noone at rnoone@andrew.cmu.edu