Alumni spotlight: Rebecca Liebert
Ryan Noone
Jan 18, 2022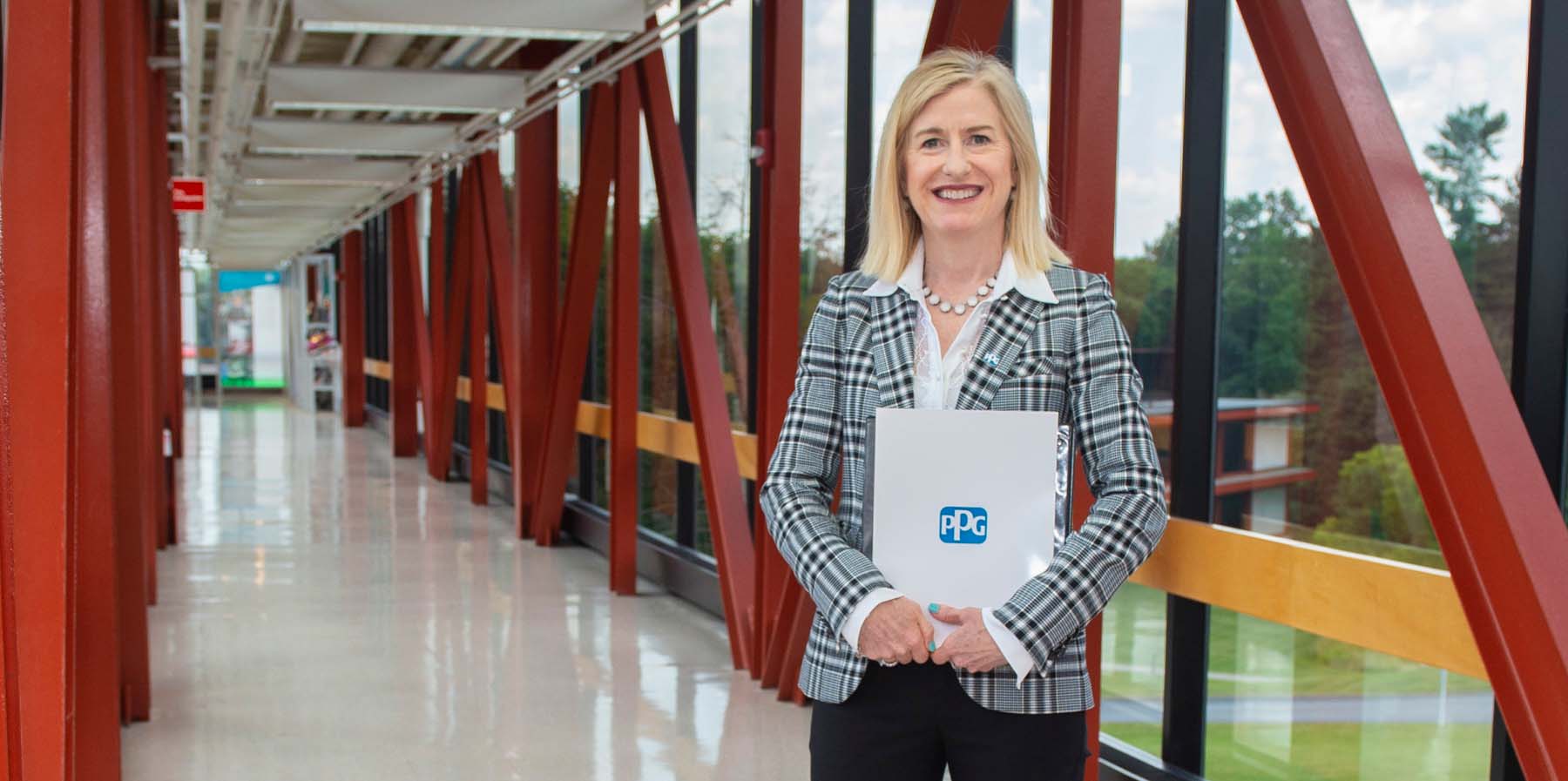 Growing up in Eastern Kentucky, Carnegie Mellon Ph.D. alumna Rebecca Liebert was no stranger to hard work, problem-solving and getting her hands dirty. She spent most of her time on the family farm, helping her father plow the fields, fix equipment, mix pesticides and fertilizers and take care of the animals. Although she didn't know it at the time, it was here that Liebert learned the fundamentals of engineering and began growing her passion for the discipline.

Entering college, Liebert followed in her family's footsteps, attending the University of Kentucky (UK), where she began her undergraduate degree in Chemical Engineering. During this time, she met Dr. Kimberly Ward Anderson, a Carnegie Mellon Ph.D. alumna and the first female professor hired by UK's Chemical Engineering Department. Ward's mentorship helped guide Liebert and inspired her to consider pursuing a Ph.D. at Carnegie Mellon University (CMU). After visiting the campus and exploring the city of Pittsburgh, Liebert knew it was the perfect fit.
Working with her advisor, CMU Professor Denis Prieve, Liebert began exploring surface sciences, specifically using microscopy techniques to look at cell surface adhesions.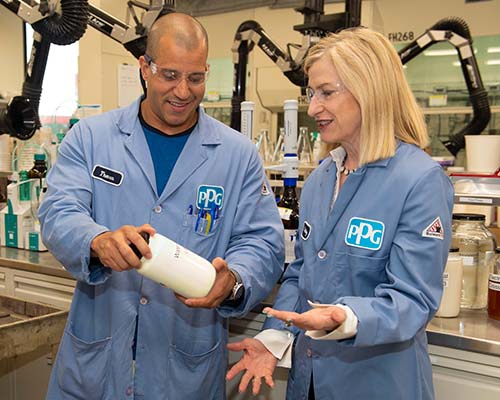 Looking back, Liebert says the technical knowledge she gained around surfaces, adhesion and technology has come into play in every job she's held throughout her career, including her former role as president and chief executive officer for Honeywell UOP and her current position as Executive Vice President of PPG Industries. But Liebert explains that technical knowledge isn't the only thing she gained from her CMU experience.
"When you're working towards your Ph.D., it can get a little long and drawn out. You're in the labs, often by yourself, experiment after experiment, study after study. I think my biggest takeaways were skills like tenacity, patience, drive, and decision making," said Liebert.
"You have these really complex problems you're trying to solve as part of developing and defending your thesis, so you have to learn how to break things down, find root causes, build hypotheses and figure out ways to solve them. In business, you have to do those things every day."
 
In her leadership role at PPG, Liebert is responsible for the industrial segment, which includes automotive paints, packaging coatings, operations, procurement and more. She says the company is most excited about the opportunities surrounding electric vehicles and explains how chemical engineers will significantly impact the automotive industry moving forward.
"Electric vehicles rely on a really small amount of mechanical engineering compared to those that are gas-powered," said Liebert. "There are some small motors that power the wheels, but most of an electric vehicle is a chemical wonderland."

She explains that an electric vehicle's main components are computer electronics and lithium-ion batteries, both of which are developed using chemical engineering principles.

While some people may think of ChemE as old-school manufacturing, Liebert believes the field is heading in an exciting direction that will help foster innovation for hundreds of years to come.
The future of chemical engineering is so important because we need new materials that will allow us to do things like create electric vehicles, manufacture more sustainable plastics and develop technology that will help get us to places like Mars.

Rebecca Liebert, Executive Vice President, PPG Industries
"Chemical Engineering is such a foundational degree. You not only learn chemistry, physics and calculus, but you also learn how things flow and about inputs and outputs. Cooking, clothes, pharmaceuticals, paint; it can be applied to just about any area you want to step into."
PPG has a long-standing relationship with Carnegie Mellon, providing fellowships, making investments and forming partnerships over the years. Liebert says the company is always looking to hire CMU graduates. She notes that the University's rigorous academic programs help produce strong, experienced candidates ready to take on critical roles in industry.
"There is a discipline that comes from being a Carnegie Mellon student that really helps you in the business world, and we see that when we hire CMU grads."
Liebert continues to be a presence in CMU's Chemical Engineering department. She recently served as a keynote speaker at the annual Chemical Engineering Graduate Student Association (CHEGSA) Symposium, where she spoke about leadership, her career path and engaged with students both in the Q&A section and after the event.