Alumni Spotlight: Preeti Kamakoti
Ryan Noone
May 24, 2022
Growing up in Mumbai, India, Dr. Preeti Kamakoti ('05) found herself surrounded by STEM opportunities. Societally, she was encouraged to pursue math and science and found she had a natural aptitude for both. She knew from an early age that she wanted to make a real-world impact and believed engineering was a field that could help her achieve that.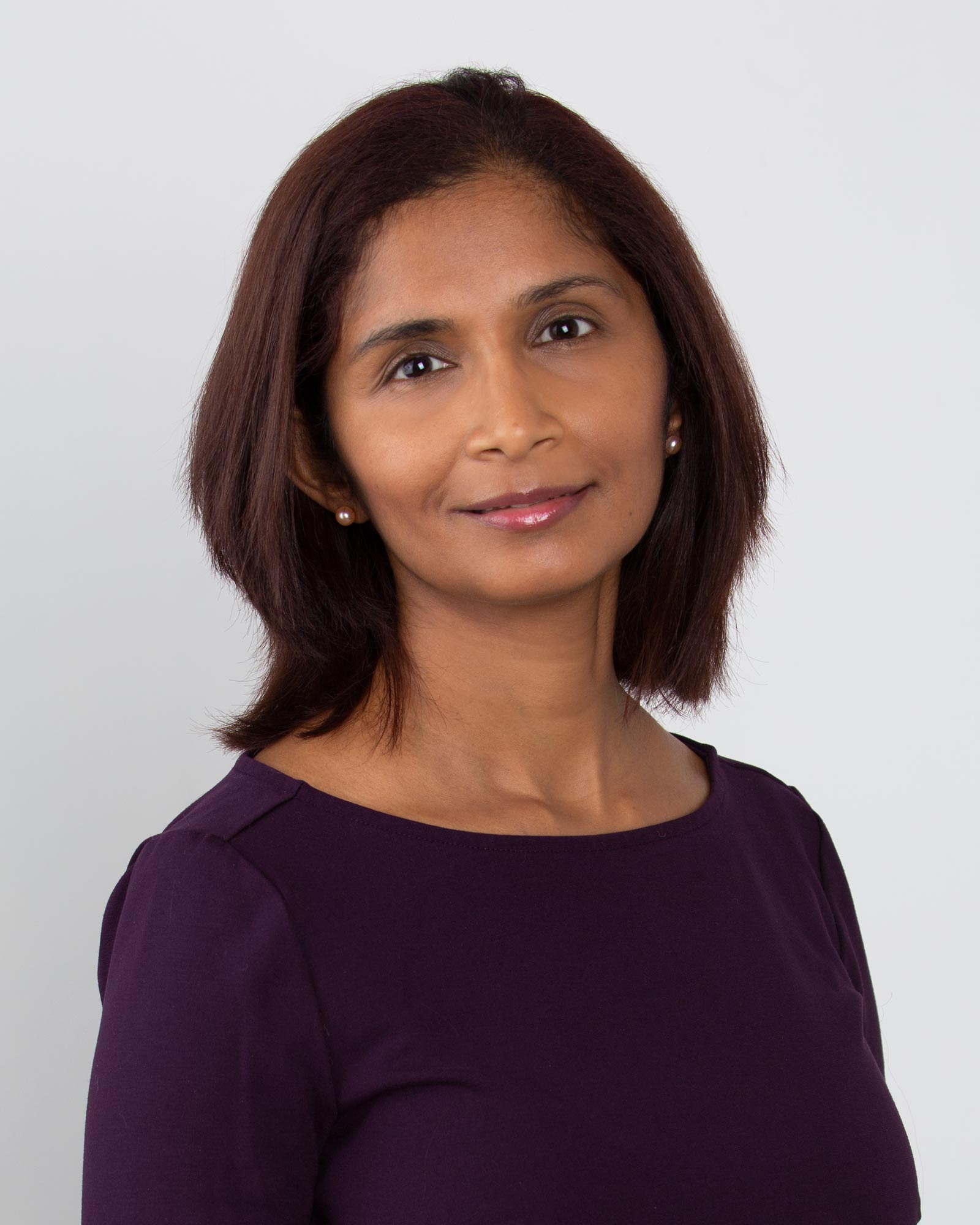 After high school, Preeti moved to the United States to pursue her undergraduate degree at the University of New Hampshire. There, she took up an interest in research and began applying to graduate schools. After being accepted by many, she started visiting universities to decide where to begin her next chapter.
During her trip to Carnegie Mellon University (CMU), she found the professors to be very approachable and down-to-earth, faculty she could immediately see herself working with. She was enchanted by CMU's close-knit community and met with students who were not only very welcoming but who had the same type of drive and ambition she saw in herself.
"I immediately felt a connection to Carnegie Mellon and knew it was the right place for me," said Preeti. "My visit left a strong and lasting impression that continued to develop when I arrived on campus to begin my studies."
Preeti felt a bond with all of the faculty members she met with but discovered a unique connection with David Sholl, an assistant professor in CMU's Department of Chemical Engineering, and decided to join his lab a few months early for a summer research opportunity. She was interested in making her mark in the biomedical field, but the summer research experience allowed her to explore computational modeling and quantum chemistry, areas she hadn't previously considered.
Today, she reflects on that summer and her willingness to be open and try new things, a decision that led her to a now 17-year career with ExxonMobil.
"Coming into something with a genuine curiosity can lead to an entire realm of possibilities. I just wanted to learn and wasn't afraid to pivot in a new direction. Being receptive was key."
Preeti first began working at ExxonMobil as a postdoc. The opportunity presented itself during a conference, where she was approached by someone from the ExxonMobil after her presentation and learned of the company's eagerness to hire someone who could bring expertise in computational materials modeling to their Research and Development (R&D) organization.
After two years, she was hired full-time and began working on materials and process technologies, where she learned how to discover, develop and scale-up technologies from the early stages towards commercialization for upstream, downstream and chemicals.
Preeti thrived in this role and began to imagine a vision for accelerating ExxonMobil's R&D process through model-guided and data-driven approaches. She built an informal team to prototype her ideas and delivered several early wins. After bringing her vision and success stories to senior leadership, she was given the green light to begin working towards digitalizing the company's R&D process, using data science and Artificial Intelligence (AI) to speed up the materials innovation pipeline and reimagine how the company pursues new technologies. Today, she continues to lead that effort as ExxonMobil works towards rapidly advancing solutions for the energy transition.
"If you have a vision or think you've found a unique way to solve a problem, just go for it. Have the courage of conviction and be proactive. You never know when your ideas will help uncover a new frontier or drive a process to the next level."
With the current push to find new and more sustainable energy solutions, Preeti says it's the perfect time to become a chemical engineer. She believes the discipline provides up-and-coming engineers with an optimum blend of chemistry, physics, and applied mathematics skills that can be utilized to develop viable solutions to real-world problems.
Preeti noted that ExxonMobil is always looking to hire recent graduates who can bring fresh perspectives to the table and says it will be their ideas that help pave the way for innovation in the energy sector.
When asked to share some advice for young engineers, Preeti said she encourages anyone, at any level, in any field, to seek mentorship and try to learn as much as possible along the way. She attributes a portion of her success to those who came before her and helped guide her both academically and professionally.
In her spare time, Preeti looks to give back, as others did for her, by volunteering locally to tutor refugees and migrants in English and prepare them for life in the United States.