Undergraduates earn research experience through ChemE's ChESS Program
Nick Zurawsky
Oct 5, 2022
Carnegie Mellon's Chemical Engineering Summer Scholars Program (ChESS) provides rising juniors and seniors an opportunity to gain hands-on research experience.
ChESS participants receive a stipend as they work closely with faculty, graduate students, and postdoctoral scholars in a Chemical Engineering research group over the course of eight to ten weeks. Students take on challenging problems at the forefront of biopharmaceuticals, green energy, and atmospheric chemistry, among other topics.  Nineteen Chemical Engineering majors  participated in the 2022 ChESS program.  Two of this year's scholars, seniors Aaron Garrison and Olivia Orzechowski, share their experiences with us here.
Aaron Garrison: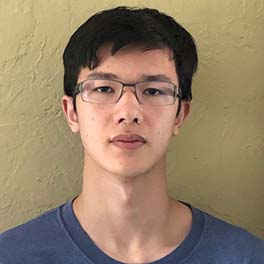 Garrison is a member of Associate Professor Zachary Ulissi's lab. His work focuses on training machine learning models to predict the quantum mechanical properties of transition metal complexes. Using these properties, the models can then help search for more effective catalysts. One of the major goals of the project is to develop a model capable of finding novel catalysts for the splitting of water, which would aid in providing a clean source of hydrogen at lower costs. Many catalysts currently used for water splitting are very expensive, such as platinum, so the discovery of other suitable materials could help reduce costs.
Garrison was given a choice to work on several different projects and chose the one that appealed to him the most.
"This experience has allowed me to work at the forefront of the innovation in this field," said Garrison. "Learning the techniques that experts are using to find new catalysts has been influential in helping me figure out what I want to focus on going forward."
Garrison said at first, it was jarring to move from the classroom to a much more open-ended research setting. However, he found that the research experience complemented his coursework, and he wants to pursue more research opportunities in the future, especially due to the positive experiences he's had collaborating with professors and graduate students.
Olivia Orzechowski: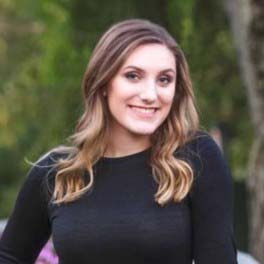 Orzechowski is working in Chemical Engineering Professor Robert Tilton's lab, alongside a postdoctoral researcher and  a Fulbright scholar, to find new ways of siphoning water from particulate slurries, such as slurries in mining waste ponds. While this work is typically energy-intensive, the group is testing a novel method that uses spontaneous processes, eliminating the need for deliberate energy input altogether.
Orzechowski says that while the specific application of her current research focuses on uses within industrial settings, the new approach could be extended to smaller-scale pharmaceutical work.
"Eventually, I'd like to work in the pharmaceutical field, so it's been exciting to work on research that I can adapt to my area of interest," says Orzechowski.
Orzechowski says the summer research opportunity has provided her with many new experiences.
"Most of the work I've been doing is in the lab. I've also gotten the chance to work on image analysis and see how raw imaging data is turned into results that can be used to compare other trials."
In September, Garrison and Orzechowski joined their peers in presenting their research at the Annual John Berg Chemical Engineering Undergraduate Research Symposium.