Alum spotlight: Greg Went
Lauren Smith
Apr 6, 2023
When Greg Went ('85) chose to major in chemical engineering as an undergraduate, he believed it would be the hardest major at Carnegie Mellon University. He also believed he would learn the most through that challenge.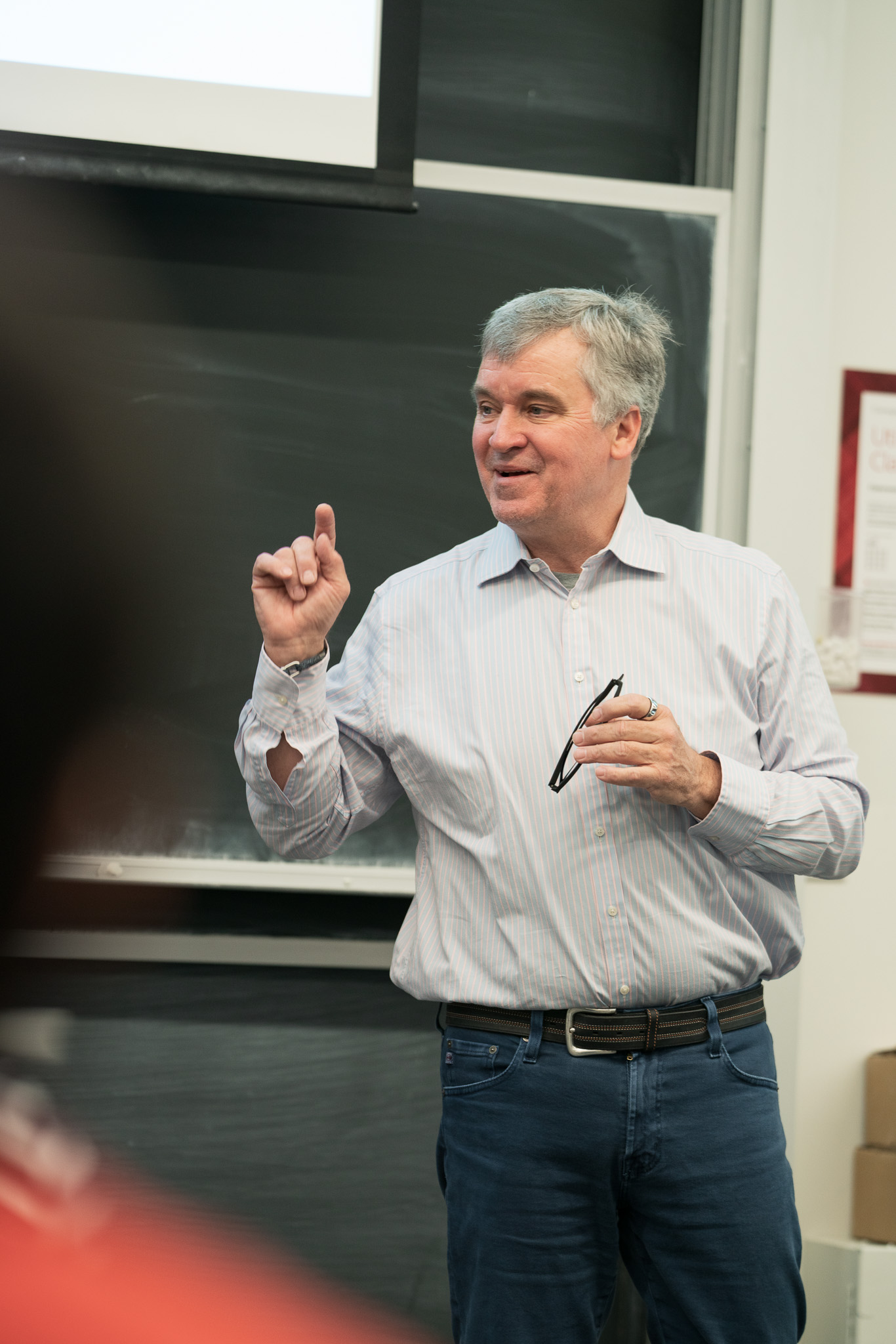 It wasn't easy, and Went doesn't shy away from discussing his struggles. To afford college, he worked 30 hours a week staffing the terminal rooms for personal computing on campus. He remembers sleeping through class, in the back corner of room 1112 in Doherty Hall.
He also remembers that, when he shared his struggles with the department, they cared enough to help. "My professors were incredibly supportive," says Went. Professor Ed Ko invited Went into his catalysis lab. Through undergraduate research, Went excelled in ways he didn't in class.
Went's senior design project foreshadowed his career as a scientist, inventor, investor, and entrepreneur. His class was tasked with creating business plans. He and teammate Jonathan Rothberg ('85) proposed an automated DNA sequencing start-up.
Even as a student, Went was interested in the financial implications of being able to do things faster and cheaper. He thought about the business problems that could be solved through process engineering.
When he graduated with a BS in chemical engineering, Went was well prepared for graduate school with a very strong basic research background and computer programming skills. He received his Ph.D. in chemical engineering in 1991 from the University of California, Berkeley.
During his postdoc, Went started moonlighting doing experiments that later became CuraGen, the company he co-founded with Rothberg. The senior design project partners created one of the first genomics companies. Went co-led the development of their genomics platform, focusing on DNA detection, bioinformatics, and workflow. Learning financial statements and how to pitch investors as a young entrepreneur, Went recognized parallels to things he learned in his chemical engineering courses, like mass balances.
When he retired from CuraGen at age 35, he felt his background in chemical engineering, physics, finance, and business prepared him for any job.
His successful startups in the life sciences have taken multiple products from invention through approval and commercialization.
Chemical engineering is a discipline born of people who really care about changing things.

Greg Went, CEO and Chairman, Reflexion Pharmaceuticals
Went co-founded Adamas Pharmaceuticals to introduce a new approach to treating chronic neurologic diseases based upon understanding timing patterns. He likens it to a simple chemical engineering transport principle. During his 16 years leading Adamas, Went also achieved one of his life goals: developing a drug from scratch. Always driven to learn, Went left Adamas when he found he was less involved in scientific research after the company went public.
Went is currently CEO and Chairman of Reflexion Pharmaceuticals, a biopharmaceutical company discovering and developing an entirely new class of therapeutic products.
Went values the inventive, practical potential of chemical engineering, which he has found less in other disciplines. "The difference between being an engineer and being a chemist is being able to determine what will work, which means what will scale," says Went.
Went still uses his chemical engineering textbooks and says he can't think of a single chemical engineering course that was irrelevant.