Tagbo H.R. Niepa joins ChemE faculty
Lauren Smith
May 19, 2023
Tagbo H.R. Niepa will join the faculty of Carnegie Mellon University as an associate professor of chemical engineering, beginning in fall 2023.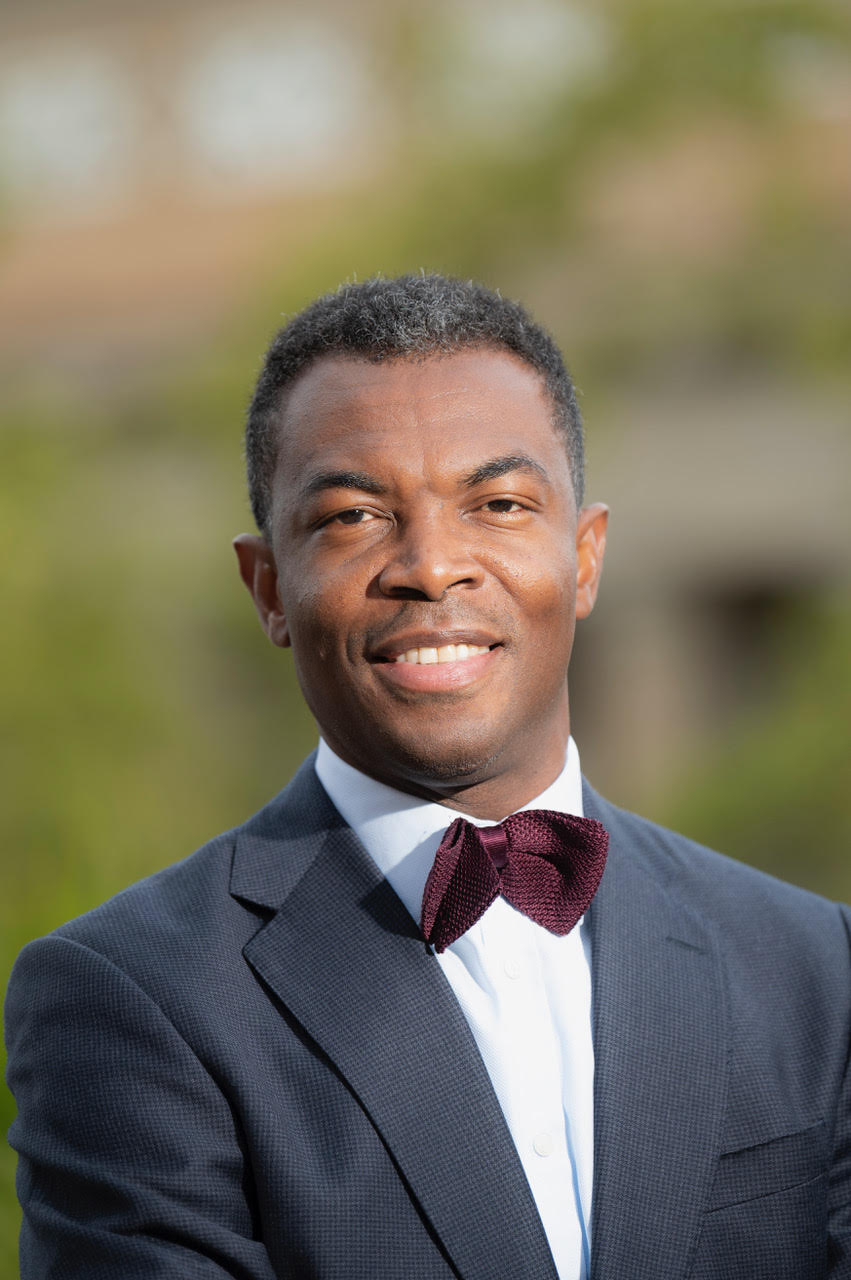 Niepa was previously an assistant professor of chemical and petroleum engineering at the University of Pittsburgh. He held a Postdoctoral Fellowship for Academic Diversity in the University of Pennsylvania's department of chemical and biomolecular engineering.
Niepa received his Ph.D. in chemical engineering from Syracuse University. He also received his bachelor's degree from Syracuse University, in biomedical engineering, after transferring from the University of Dortmund, Germany. He received an associate degree in food science at the Food Industry College, Ivory Coast, and worked as a research associate at the Pasteur Institute.
Niepa's lab will pursue three areas of research. The first targets drug-resistant pathogens. Niepa's methods offer an alternative to antibiotics, which are the conventional method. He is using physical chemical factors, such as electrical current, nanoparticles, and nanomaterials, to create new surfaces that could be activated to eradicate microbes and kill pathogens.
The second area of research focuses on interfacial biofilms. Niepa is particularly interested in the often-overlooked fluid interfaces where biofilms form. These interfaces are usually rich in energy, which can trigger unique behaviors, like the ability of a mosquito to sit on water. Niepa is investigating how interfacial phenomena activate bacteria to generate new materials. In situations like cleaning up an oil spill, the materials could be beneficial. In other cases, like inside the lung of a cystic fibrosis patient, the materials could be harmful.
Niepa's third area of research replicates the human microbiome by encapsulating microbes. He is designing a system to extract our own microbiome when we are healthy and store it for use when we are ill. This approach would reduce the risk of cross-contamination with fecal microbiota transplants, because the patient would be their own transplant donor.
Niepa received the prestigious National Institutes of Health Director's New Innovator Award to support unconventional approaches to major challenges in biomedical and behavioral research. He also received a Faculty Early Career Development (CAREER) Award from the National Science Foundation (NSF).
Niepa is actively committed to global and local outreach, which he sees as fuel for high quality research in the lab. He has established relationships with universities in Senegal, the Ivory Coast, France, and Brazil. He regularly visits the Polytechnic University of Puerto Rico and Pittsburgh-area high schools, including Allderdice High School and Sewickley Academy. He also brings students from these schools into his lab. In collaboration with the associate dean for diversity affairs at the University of Pittsburgh, Niepa obtained an NSF grant to fund scholarships for 30 low-income master's degree students in Pitt's Swanson School of Engineering.
For media inquiries, please contact Lauren Smith at lsmith2@andrew.cmu.edu.