Student spotlight: Dasia Aldarondo
Ryan Noone
Sep 21, 2021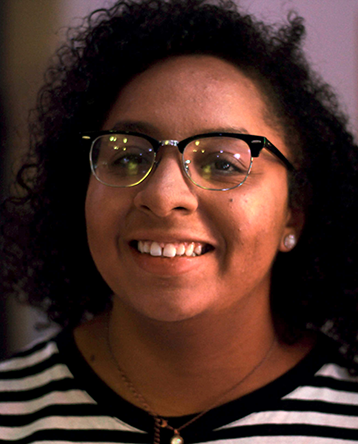 3rd year Ph.D. student, Dasia Aldarondo, has always been interested in chemical engineering and biomedicine. Inspired by her high school teacher, she fell in love with the idea of working to improve drug delivery methods and decided to take advantage of a summer program at Carnegie Mellon University (CMU). During her visit, she also fell in love with the campus, environment and research opportunities the world-class institution had to offer. After finishing her undergraduate degree at Worcester Polytechnical Institute in Massachusetts, she knew she wanted to continue her education at CMU.
When Aldarondo arrived in Pittsburgh to begin her Ph.D., she was greeted by her faculty mentor, Assistant Professor Elizabeth Wayne, who was also just getting started in the Chemical and Biomedical Engineering departments at CMU. One of Wayne's first students, Aldarondo, played an integral role in setting up her advisor's new lab, researching and ordering new equipment, developing procedures and planning research projects.
"Setting up the lab helped me develop organization and leadership skills," said Aldarondo. "Starting something from the baseline forces you to be adaptable and become more comfortable making executive decisions."
"The first students that join your lab can set the tempo for the lab's approach over the next five years," said Wayne. "I feel very fortunate to have Dasia as one of my first students."
As women of color, Aldarondo felt she and Wayne could relate to one another about what it was like growing up and the challenges they've faced pursuing careers in the field of engineering. Working on the College of Engineering's Diversity, Equity and Inclusion Committee together, they grew even closer.
"It is very important to me that Dasia receives mentoring and scientific training in the same way that I would mentor a student who does not share any of my identities," said Wayne. "I try to find out what sparks her interest and align this with my lab's broader research goals. Sometimes those conversations create overlap with identity, but other times it's about which conference to attend or what types of jobs are available in our field."
Wayne introduced Aldarondo to the National GEM Consortium, a program focused on increasing the participation of underrepresented groups at the master's and doctoral levels in engineering and science, encouraging her to apply for a fellowship. Aldarondo was accepted into the program, earning full tuition and a stipend to help her complete her Ph.D., but financial assistance wasn't the only perk of becoming a GEM student. Through the fellowship, Aldarondo was introduced to many networking opportunities connecting her with peers both locally and across the country.
"It's nice to have that space for networking and to bounce ideas off of one another," said Aldarondo.
Just applying for the [GEMS] fellowship got me talking to other students who have applied for the program, helping me build connections right here at CMU.

Dasia Aldarondo, Ph.D. Student, CMU Chemical Engineering
Aldarondo's research focuses on the effects of shear stress on diseased immune cells and how that impacts their interactions with nanoparticles. By understanding the different ways diseased immune cells activate in each disease context, she hopes to develop more targeted nanoparticles that will allow scientists and doctors to terminate disease-causing genes and replace them with healthy ones.
Following her Ph.D., Aldarondo hopes to work in the drug development industry, using her knowledge to help companies meet the criteria needed to get new drugs approved by the FDA.
Outside of the classroom and lab, Aldarondo has served as an Outreach Chair and DEI committee member for the Chemical Engineering Graduate Student Association (CHEGSA), where she learned how to facilitate communication between different groups - like faculty and students. She also loves to read, try new restaurants and has a passion for landscape photography.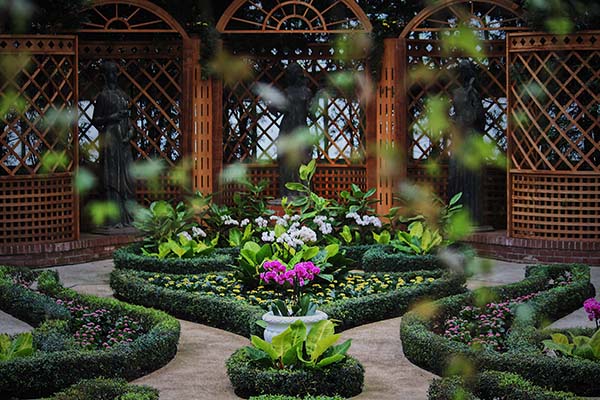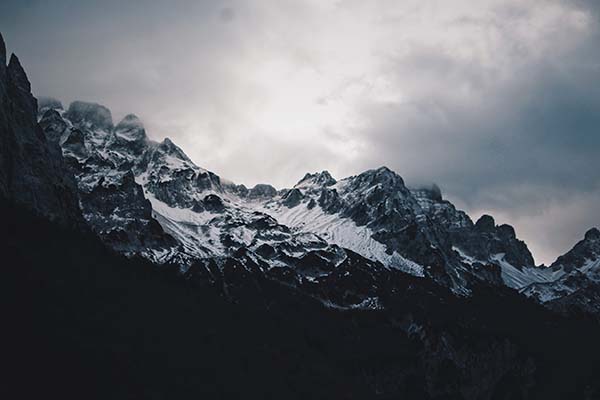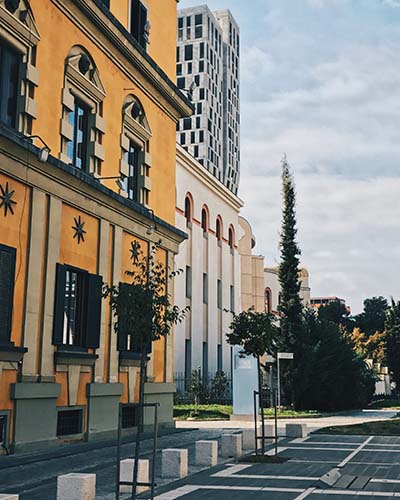 "At first impression, people often think that Dasia is quiet, but to those who know her and work with her, [she] is a conversational force," said Wayne. "She's inquisitive, supportive, and has a wicked sense of humor. Dasia is the purveyor of many internal lab inside jokes and has a knack for label making and lab-coat bedazzling. She also designs creative experiments and brings brilliant ideas to our research brainstorming sessions."