Guiding the future of chemical engineering
Feb 9, 2022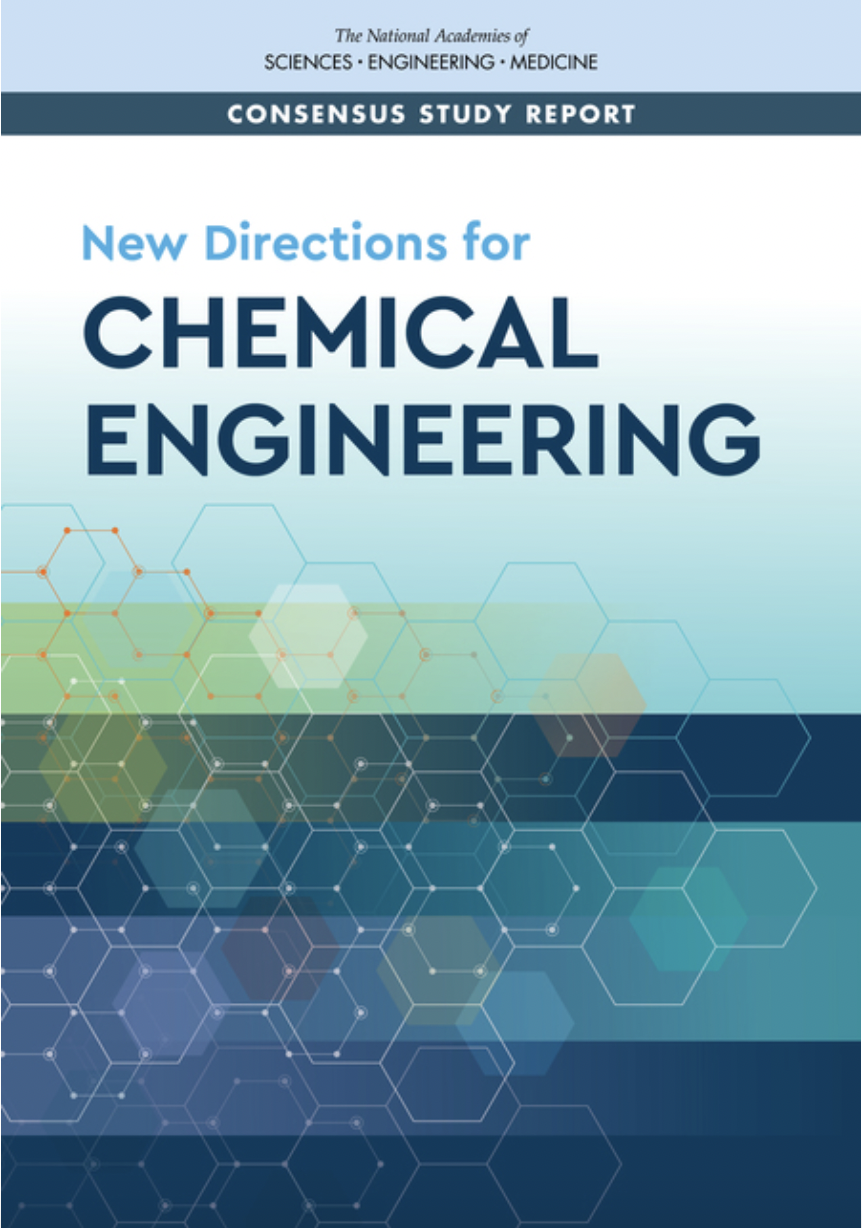 A new study from the National Academies of Sciences, Engineering and Medicine outlines an ambitious vision to guide chemical engineering education, research and innovation over the next 30 years.
Developed by representatives from academia, industry and government, including Anne Robinson, Head of Carnegie Mellon's Chemical Engineering Department, the report offers insight into the current state of the field and details areas where growth is needed. 

In 1988 the National Academies released its initial report, titled "Frontiers in Chemical Engineering: Research Needs and Opportunities." The work has served as a roadmap for chemical engineers for more than three decades.

Today, nearly 35 years later, rapid advances in science and technology are changing the landscape of chemical engineering. The development of computer modeling, a growing focus on sustainability and carbon emissions in manufacturing, and the rise of machine learning and artificial intelligence, among others, have created an evident need to realign the field's goals and strategies.

"A lot has changed since the last report," said Robinson. "Particularly the tools that we have available to us, which have opened up so many new opportunities."

The authoring committee conducted many interviews with individuals from across the broad spectrum of chemical engineering to uncover current gaps in the field, provide insight on how to address those gaps and suggest where the focus should shift to in the future.

When it comes to education, Robinson says there needs to be a much bigger push to introduce chemical engineering to students at an early age. She notes that Generation Z's population is significantly smaller than the Millennial Generation, and there is an expectation that many of these students will begin their academic careers at community colleges before transitioning to universities. 

"Gaining the interest of these students and forming partnerships with community colleges is going to be integral to the future of the field," said Robinson. "It's also vital that we improve our messaging about all the good that chemical engineers can do, and that we work to engage a broader demographic so we can foster the diversity of ideas."

While developing new materials and formulations is a large part of chemical engineering, Robinson says it's important that up-and-coming students understand all the field encompasses. With opportunities to build computational networks, develop data science strategies and utilize analytics to establish processes, the career possibilities are endless.

"At its core, chemical engineering is focused on understanding interactions," said Robinson. "Those interactions may start at the molecular level, but they can be scaled all the way up to the industrial level for research and development, last-mile delivery, manufacturing and more."

The 350-page report touches on many areas, including decarbonizing energy systems, sustainable engineering solutions, accessible medicine, flexible manufacturing, the need for novel and improved materials, and more. To download a pdf version of the full report, visit The National Academies website.

In addition, the National Academies will hold a webinar on February 28, 2022, featuring Dr. Robinson and other members of the report's committee. Register today!
For media inquiries, please contact Ryan Noone at rnoone@andrew.cmu.edu