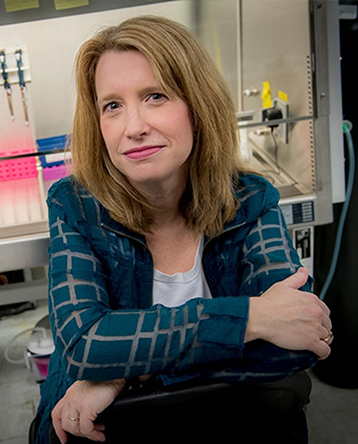 Anne Skaja Robinson was the Catherine and Henry Boh Professor in Engineering and Chair of Chemical and Biomolecular Engineering at Tulane University from 2012-2018. She has several patents and over 85 publications in the areas of protein (re)folding and aggregation, protein biophysics, and protein expression of therapeutically relevant protein molecules, and has graduated 23 Ph.D. students to date. Prior to joining Tulane in 2012, Dr. Robinson was a full professor and associate chair at the University of Delaware, where she started her academic career in 1997. Her honors include a DuPont Young Professor Award, a National Science Foundation Presidential Early Career Award for Science and Engineering (PECASE) Award, and she is a fellow of the American Institute for Medical and Biological Engineering and the American Institute of Chemical Engineers.
Robinson has been a member of AIChE since 1989 and has been actively involved in the AIChE and American Chemical Society for her entire career. From 2015-2017, she served on the Board of Directors of the American Institute of Chemical Engineers. She recently chaired the ECI Cell Culture Engineering Meeting XVI in Tampa, Florida. She is on the advisory board of Biotechnology and Bioengineering and the editorial board ofBiotechnology Journal, and has been an ad hoc reviewer for many NIH and NSF study sections. She is also a member of the Advisory Committee for Pharmaceutical Sciences of the Food and Drug Administration.
Welcoming Anne Skaja Robinson to Chemical Engineering
Education
1994 Ph.D., Chemical Engineering, University of Illinois at Urbana-Champaign
1989 MS, Chemical Engineering, Johns Hopkins University
1988 BS, Chemical Engineering, Johns Hopkins University
Media mentions
CMU Engineering
Robinson named to National Academies study committee
Department Head Anne Skaja Robinson has been named to a committee of the National Academies of Sciences, Engineering, and Medicine's Board on Chemical Science and Technology that will study the challenges and opportunities of chemical engineering in the 21st century.