Robinson earns ACS BIOT's highest honor
Feb 25, 2022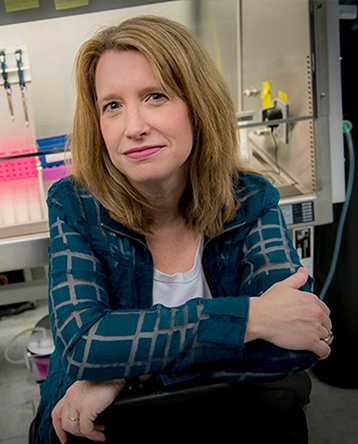 Anne Robinson, head of Carnegie Mellon's Department of Chemical Engineering, will receive the Marvin J. Johnson Award in Microbial and Biochemical Technology at this year's American Chemical Society spring meeting. 
Established in 1978, the award is the highest honor given by the American Chemical Society Biochemical Technology Division (BIOT) and recognizes outstanding research contributions toward microbial and biochemical technology. The awardee is selected by a committee of prior recipients and senior BIOT members, convened by the BIOT Division Awards Chair.
"When I was told that I'd be receiving the award, I was stunned," said Robinson. "Looking at the list of previous awardees, I am just humbled to be in the same conversation with such amazing engineers, scientists and industry leaders."
Robinson's research centers around understanding the fundamental interactions between molecules, both in isolation and in the complex environment of cells. Her focus on protein folding and misfolding has led to the development of several novel approaches to inhibit protein misfolding and aggregation, which has been applied to "difficult-to-express" proteins such as membrane proteins, and for control of the production of biotherapeutics such as antibodies.
She is a leading expert in cellular interactions that lead to aggregation and transmission of pathogenic tau protein, which is relevant to Alzheimer's disease and several other neurodegenerative diseases. In her latest research paper, Robinson and her team explain why the cure for Alzheimer's is taking longer than expected, discovering multiple ways cells can take up the tau protein.
"It's important to work on things that energize you," said Robinson. "If you are passionate about something and want to pursue it, don't let the fear of failing get in your way."
Robinson is just the second woman to win the award and the first since Dr. Mary Mandels in 1982. Mandels led the U.S. Army's national bioconversion studies for four decades and was a pioneer in the conversion of waste biomass to bio convertible sugars for the production of chemicals and transportation fuels.
Robinson began her academic career at the University of Delaware in 1997, where she served as a full professor and associate chair. In 2012, she joined Tulane University as a Catherine and Henry Boh Professor and Chair of the Chemical and Biomolecular Engineering Department. She joined the faculty of Carnegie Mellon in 2018 and currently serves as head of the Chemical Engineering Department.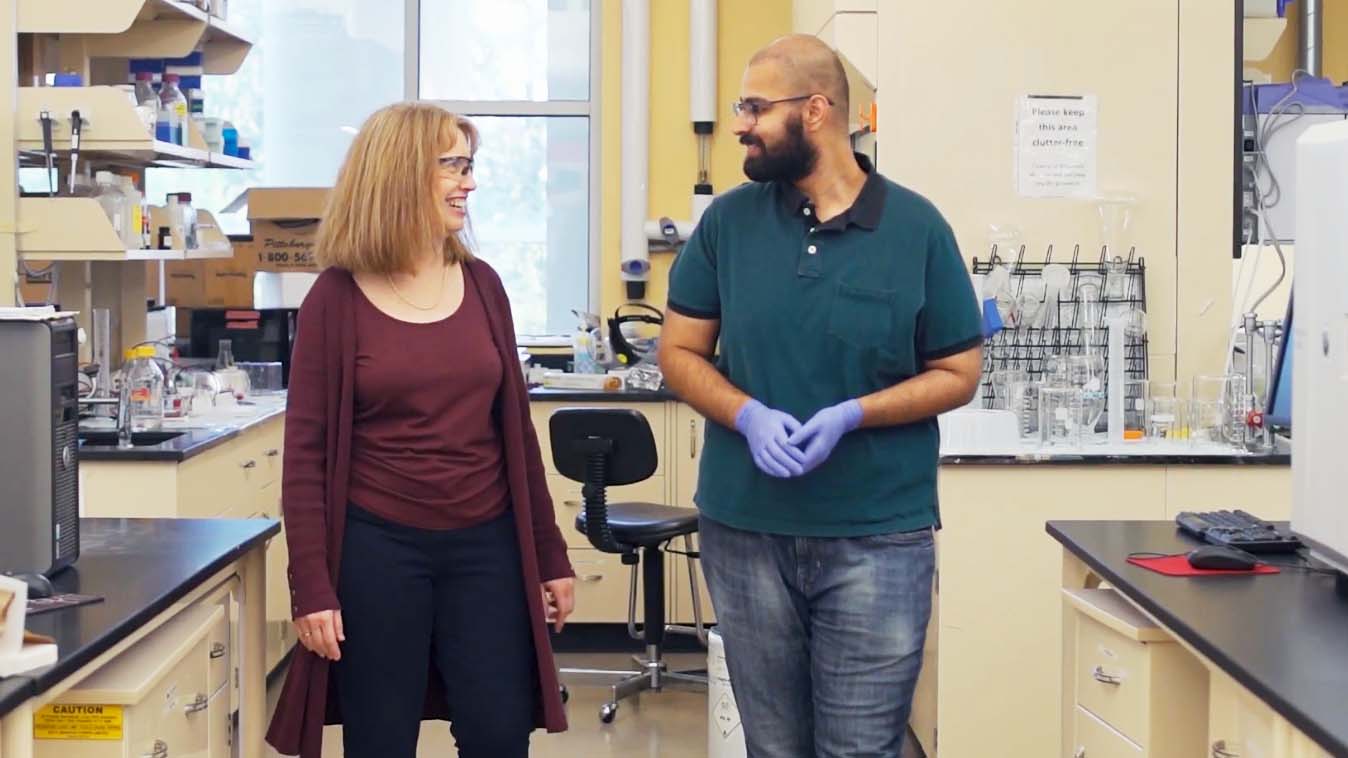 She holds several patents and has published over 90 publications in the areas of protein (re)folding and aggregation, protein biophysics and protein expression of therapeutically relevant protein molecules. Her honors include a DuPont Young Professor Award, a National Science Foundation Presidential Early Career Award for Science and Engineering (PECASE) Award, and she is a fellow of the American Institute for Medical and Biological Engineering and the American Institute of Chemical Engineers. From 2015 to 2017, she served on the Board of Directors for the American Institute of Chemical Engineers. She is a member of the advisory board for Biotechnology and Bioengineering, the editorial board for Biotechnology Journal, and has served as an ad hoc reviewer for many NIH and NSF study sections. She is also a member of the Advisory Committee for Pharmaceutical Sciences of the Food and Drug Administration.
As the 2022 Marvin J. Johnson Award recipient, Robinson will receive $5,000 to cover an honorarium and travel expenses to attend the American Chemical Society's Division of Biochemical Technology spring meeting in San Diego, CA, where she will present her research as part of the award ceremony.
For media inquiries, please contact Ryan Noone at rnoone@andrew.cmu.edu