Khair earns AES Electrophoresis Society Mid-Career Award
Jul 15, 2022
Carnegie Mellon Chemical Engineering Professor Aditya Khair will be awarded this year's AES Electrophoresis Society Mid-Career Award at the Federation of Analytical Chemistry and Spectroscopy Societies' 2022 SciX Conference.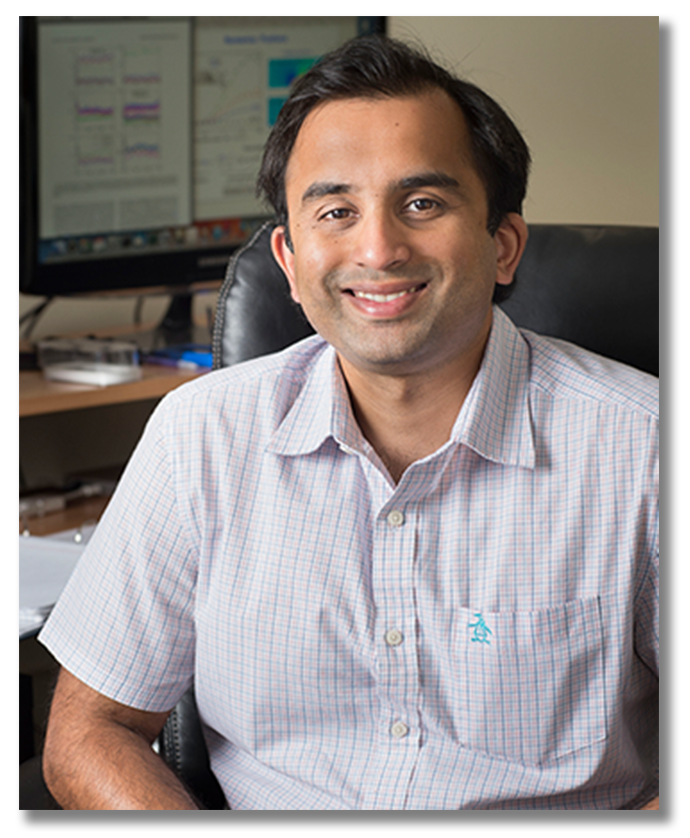 The award acknowledges exceptional contributions to the field of electrophoresis, microfluidics, and related areas by an individual who is currently in the middle of their career. The nomination points to Khair's internationally recognized research at the leading edge of theoretical fluid mechanics, as well as his outstanding mentorship and service to the AES and other organizations.
Khair's research utilizes applied mathematical techniques to solve problems in electrokinetics, fluid dynamics, rheology, and colloid science. He deploys these techniques to analyze the dynamics of complex fluids and soft materials under conditions or regimes that cannot be addressed by traditional approaches.
He has published 87 peer-reviewed articles, making breakthrough research contributions in a remarkably wide range of topics that include electrophoresis, microfluidic and electrokinetic flows, and ion transport in electrochemical devices.
Regularly collaborating with experimentalists, he has published in premier journals, including PNAS, Phys. Rev. Lett., Soft Matter, J. Fluid Mech., Electrophoresis, Langmuir, Phys. Rev. Fluids, and J. Colloid and Interface Science. Four of Dr. Khair's papers include undergraduate co-authors, a testament to his passion for deeply involving undergraduates in research.
Khair has received several awards, including the Metzner Early Career Award from the Society of Rheology, the Camille-Dreyfus Teacher-Scholar Award, an NSF CAREER Award, young investigator grants from ACS Petroleum Research Fund and Charles E. Kaufmann Foundation, and the Francois Frankiel Award of the APS Division of Fluid Dynamics.
This article first appeared on scixconference.org.