Chemical engineering students can study on three continents
Lynn Shea
Jan 11, 2023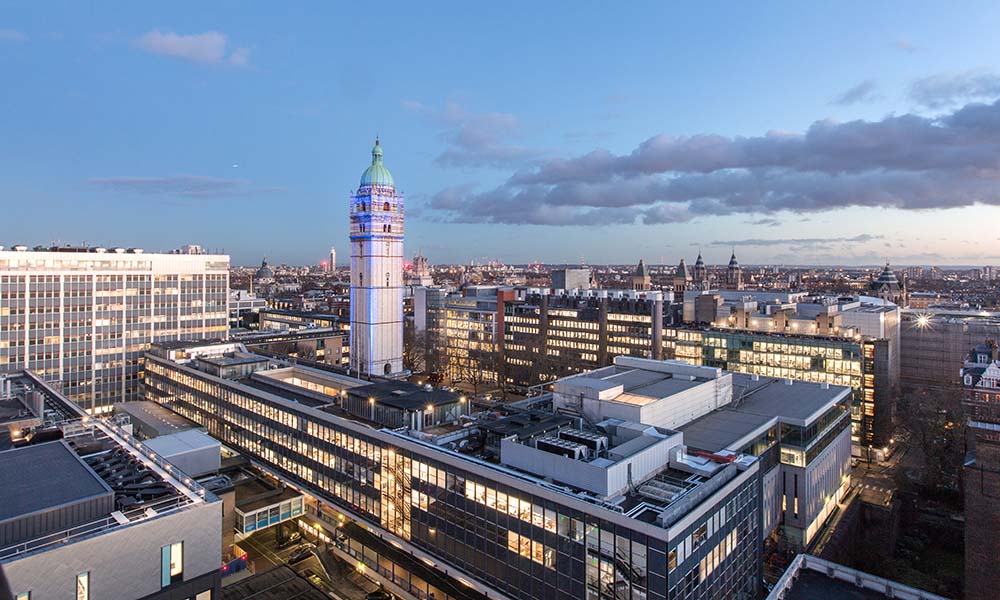 After several years of pandemic related disruptions to its study abroad program, the Chemical Engineering department is eager to send students to Europe, Asia, or South America again.
Ignacio Grossmann, the Rudolph R. and Florence Dean University Professor, established the study abroad program in the late 1990's when he headed the chemical engineering department. He has a special appreciation for global experience. He was raised by Swiss parents in Mexico City, travelled to Germany to visit family as a boy, earned his M.S. and Ph.D. degrees at Imperial College in London, and has travelled extensively to Europe, South America, and Asia for both personal and professional purposes.
"It's such an enriching experience," said Grossmann. "Every student who studies abroad feels like they gained something during their time away."
The Chemical Engineering department has study abroad and exchange programs in four countries. Students interested in these opportunities have until January 23, 2023, to apply for the 2023-24 academic year.
England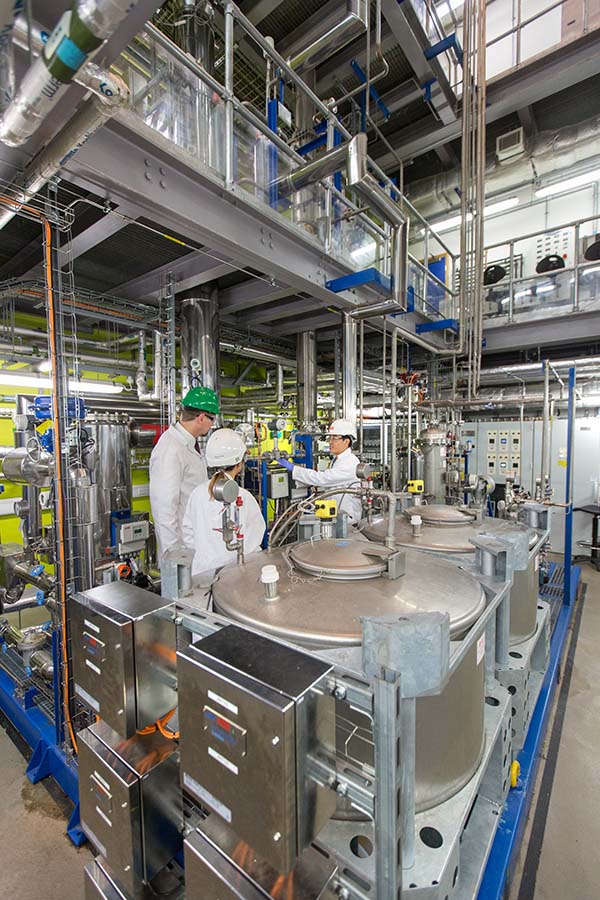 Chemical engineering students can spend their junior year at Imperial College, which is located in the exclusive Hyde Park neighborhood of London. The engineering courses are nearly equivalent to the ones offered at Carnegie Mellon. Procter and Gamble also offers a related summer internship during either the summer before in Cincinnati or the summer after near London. Tuition is paid to CMU and the cost of housing and food has been about $1,000 a month. Grossmann says that is an especially good deal considering how expensive that particular area of London is.
Jackie Caulkins, a senior who is majoring in Chemical Engineering and Engineering and Public Policy, studied at Imperial College last year. The Pittsburgh native, who had already ventured away from home to work on traditionally rigged vessels in Maine and Washington state, was eager to experience another university, another country, and another educational system.
She chose the London program because of the internship opportunity at the Imperial College Carbon Capture Pilot Plant, which is one of the most advanced facilities of its kind in the world. It stretches over four stories and demonstrates best practices in capturing and storing harmful carbon dioxide before it is released into the atmosphere. But once she was there, she was also impressed with the independent educational style at the British university.
"Instead of lots of assignments and tests, you participate in many projects and take just one final exam that determines your final grade," said Caulkins. She appreciated the opportunity to personalize her education and be 100% self-motivated. She found that it was much more flexible and much less stressful.
"There's a perception that in a technical major you could fall behind by studying abroad, but because there were no general education requirements, I was fully immersed in engineering studies and came home ahead," explained Caulkins.
Germany
There are two programs offered in Germany—one is a summer program at Technische Universität in Dortmund, Germany. The courses there, which are taught in English, are held from early June through late July.
And there is a full year program offered at RWTH Aachen University in Aachen, Germany, which Grossmann describes as a lovely historic city in the western part of the country near the Netherlands and Belgium. He adds that it is centrally located which provides easy access for visits throughout Europe.
RWTH is one of the leading engineering and manufacturing schools in Europe. During the summer before the program, students can participate in an internship at Covestro, conduct research at RWTH, or work with a company in Germany. Grossmann says those opportunities are particularly valuable because employers like Siemens and Covestro really value international experience.
Bri-Mathias Hodge (ChemE '04) is an Associate Professor in the Department of Electrical, Computer and Energy Engineering at the University of Colorado Boulder and a Chief Scientist at the National Renewable Energy Laboratory, who spent one year at RWTH Aachen in 2002-2003. The Chemical engineering study abroad program is why he chose to attend Carnegie Mellon University and nearly two decades later, he still says it was the best decision.
"I cannot speak highly enough of my study abroad experience. It changed my life—helped me in both my career and personal life," said Hodge. It inspired him to attend graduate school in Finland, sharpened his German language skills, which he still uses today, and helps him understand and connect with the international students he now teaches.
The courses at Aachen are nearly equivalent to those at Carnegie Mellon. Tuition is paid to CMU and the cost of housing and food has been about $800 month. Basic knowledge of German language is required, and a six-week German course is available before the semester starts in early October.
Argentina
The Universidad Nacional del Litoral (UNL) exchange program in Santa Fe, Argentina is another exciting opportunity for students who can spend one semester of their junior year in Argentina. Grossmann has been there every year for the past 25 years to work on research with their faculty.
"They are really talented and very good collaborators," Grossmann said of his Argentinian colleagues.
Students who go to Santa Fe pay regular tuition to Carnegie Mellon. Food and housing costs have been about $600 per month. The courses are taught in Spanish and are nearly equivalent to the ones offered to juniors at Carnegie Mellon.
South Korea
In 2013, Carnegie Mellon began a new study abroad program with Yonsei University in Seoul, South Korea. It is one of Asia's most highly regarded institutions in the culturally rich environment of Seoul's metropolitan area. Students pay regular tuition to Carnegie Mellon, with housing and food costs estimated at about $750 per month. Internship opportunities may also be available during the winter break. A list of the courses, which are taught in Korean language, are available online.
Nora Siewiorek is the Academic Advisor for Chemical Engineering who administers the department's study abroad program, which includes managing both the Carnegie Mellon students who travel abroad as well as the exchange students who come to Pittsburgh to study.
"Everyone is really invested in these programs. The faculty support it, and there are strong partnerships with the other universities," said Siewiorek.
Students who are interested in the program can find more information here.