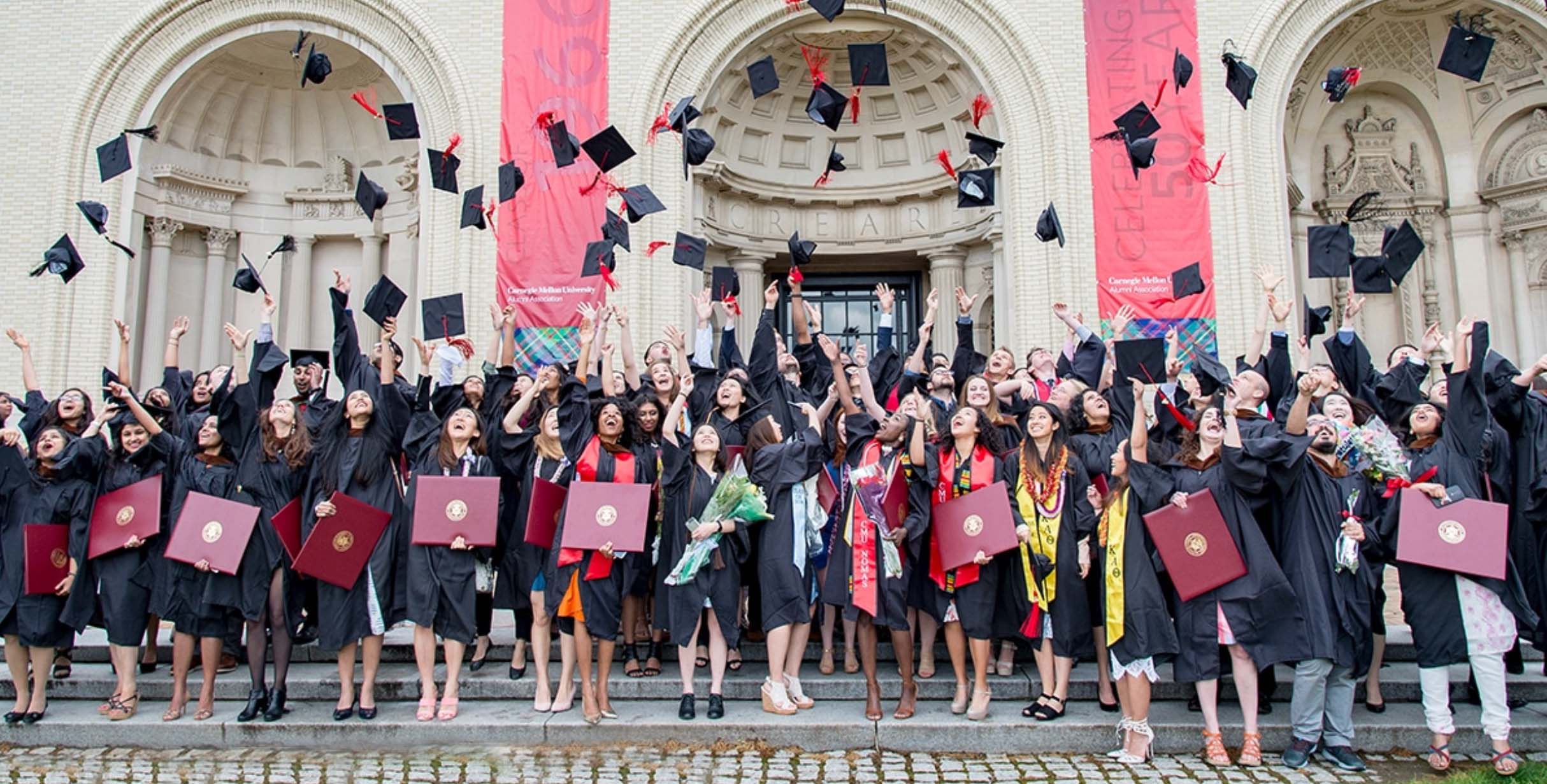 Thank you for attending Carnegie Mellon's Department of Chemical Engineering Diploma Ceremony. We'd like to once again congratulate you on your academic achievements and wish you all the best in your future endeavors!
Below you'll find links to watch a recording of the ceremony live streams, view and order event photos, and learn how to stay involved as a Carnegie Mellon alum.
Watch: 2022 Chemical Engineering Diploma Ceremony
A recording of the 2022 Department of Chemical Engineering Diploma Ceremony is available here.
You can also watch recorded live streams from the University's main commencement ceremonies by clicking on the name of each ceremony below:
Commencement Ceremony for Master's and Doctoral Graduates - May 13th, 2022
Commencement Ceremony for Bachelor's Graduates - May 15th, 2022
Diploma ceremony photos
Photos from the department's ceremony are now available to view and order online. To access these images, please visit the link below, click view and order on the left-hand side of the page, and enter the password:

Link: HaritanPhotography.com
Password: CMUCE22
Stay connected:
Stay connected with fellow alumni, faculty, staff, and students, and explore all of the activities, events and, resources available to you as a Carnegie Mellon alum!
Visit https://www.cmu.edu/engage/alumni/index.html to learn more!
Stay informed:
Follow us on social media for the latest news and research from the department!